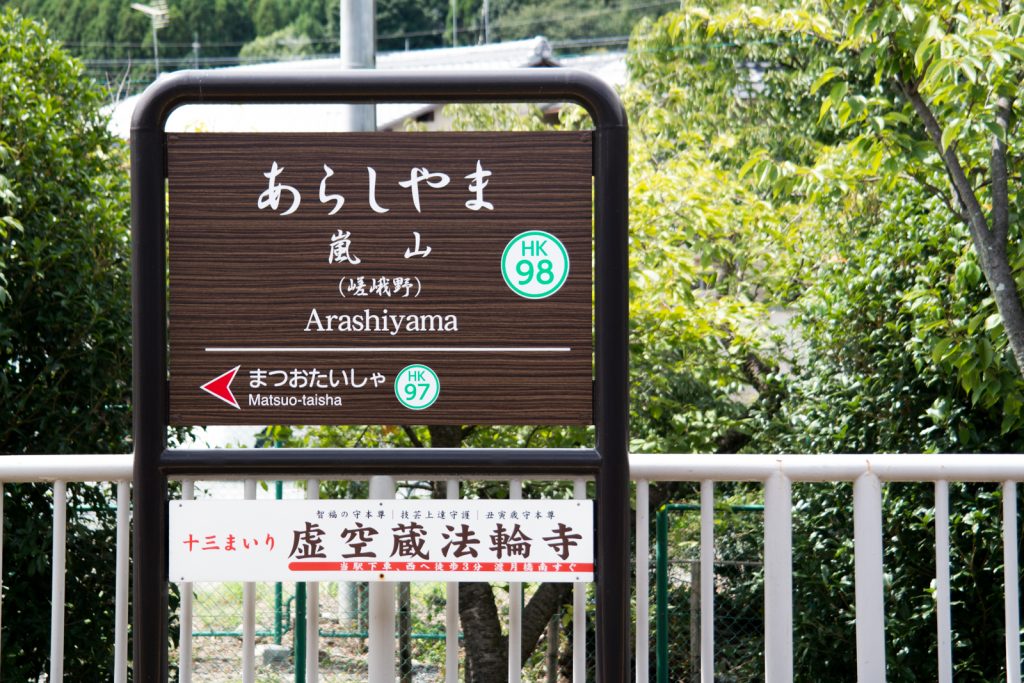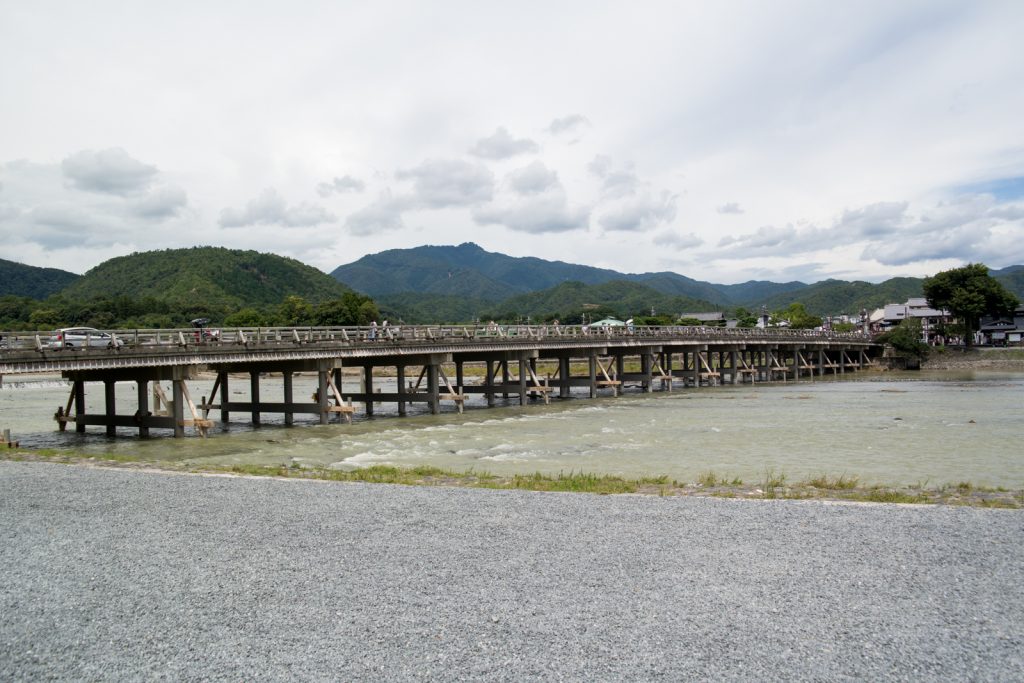 Togetsukyo Bridge. Spanning the entire width of the Katsura River, the name apparently translates to "Moon Crossing Bridge". I bet this would have been gorgeous to see during the autumn season. It's associated with a number of traditions, both spiritual and romantic.

Tenryuji Temple. Our first glimpse of the coming changing colors. It seems like it might be a complete shame that we weren't able to come during the actual autumn season but it's only another reason for us to go back.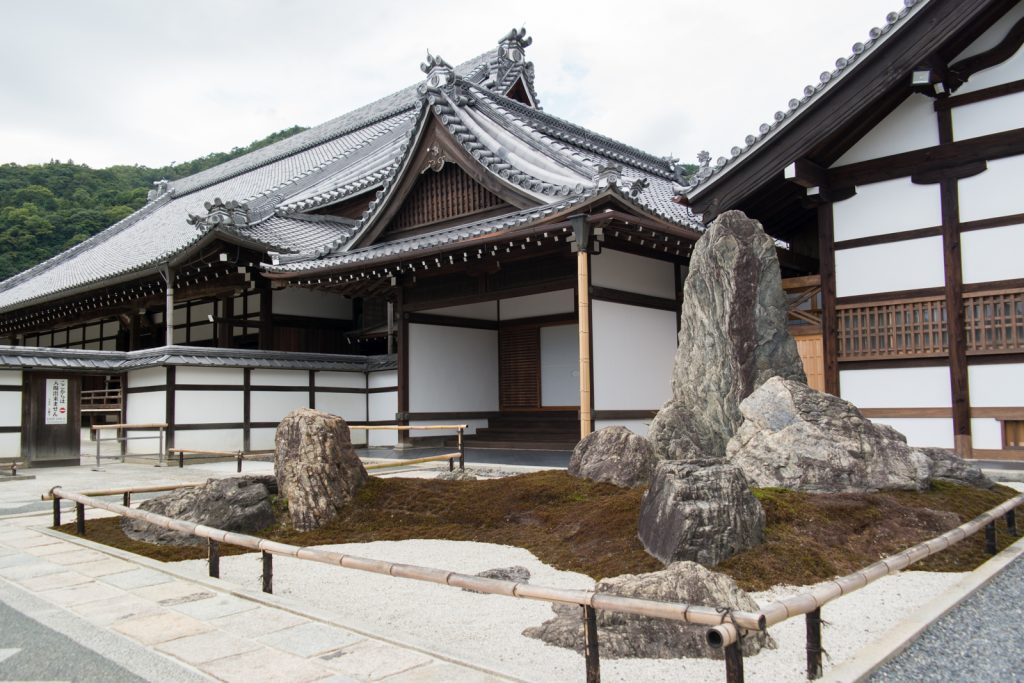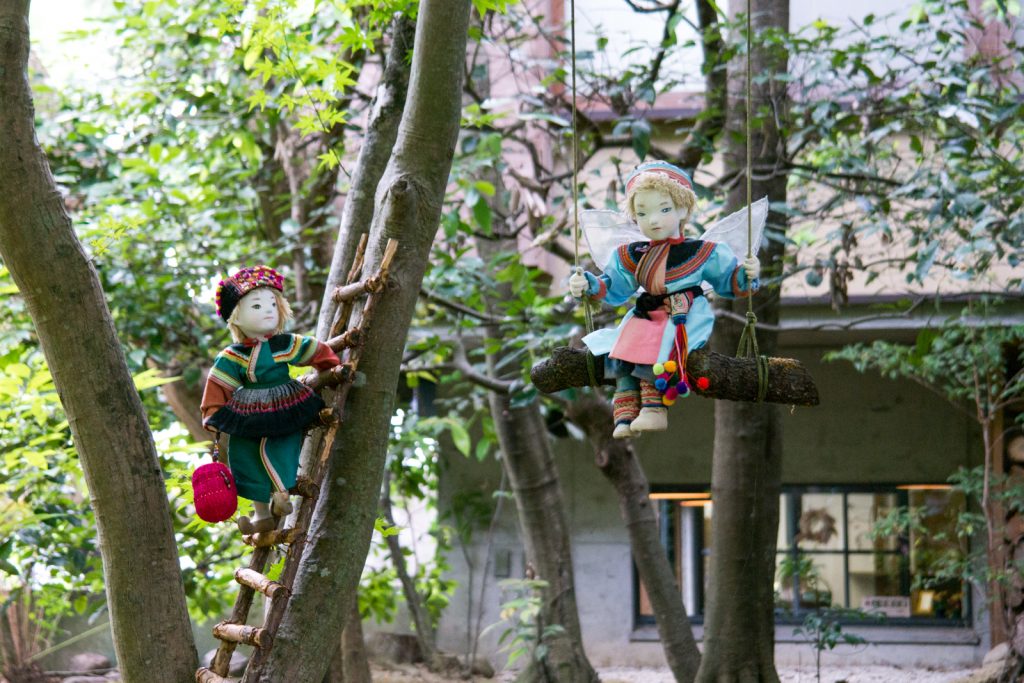 As we were nearing the next temple, we came across a sign leading to a "doll cafe" just by the road. That was pretty ordinary until we kept going and came across these dolls that had been placed in the trees by the sidewalk. If I hadn't bothered to read the sign, I might have been rather creeped out.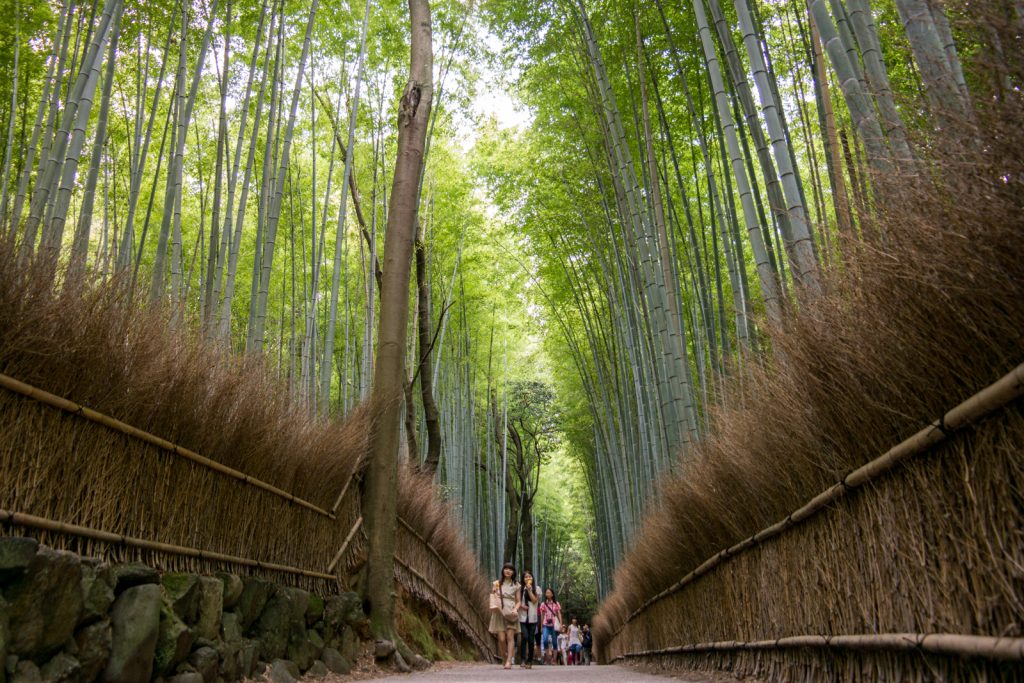 Bamboo Groves. The forest was so dense, we instantly felt the air around us get several degrees cooler after walking in from the main street during summer.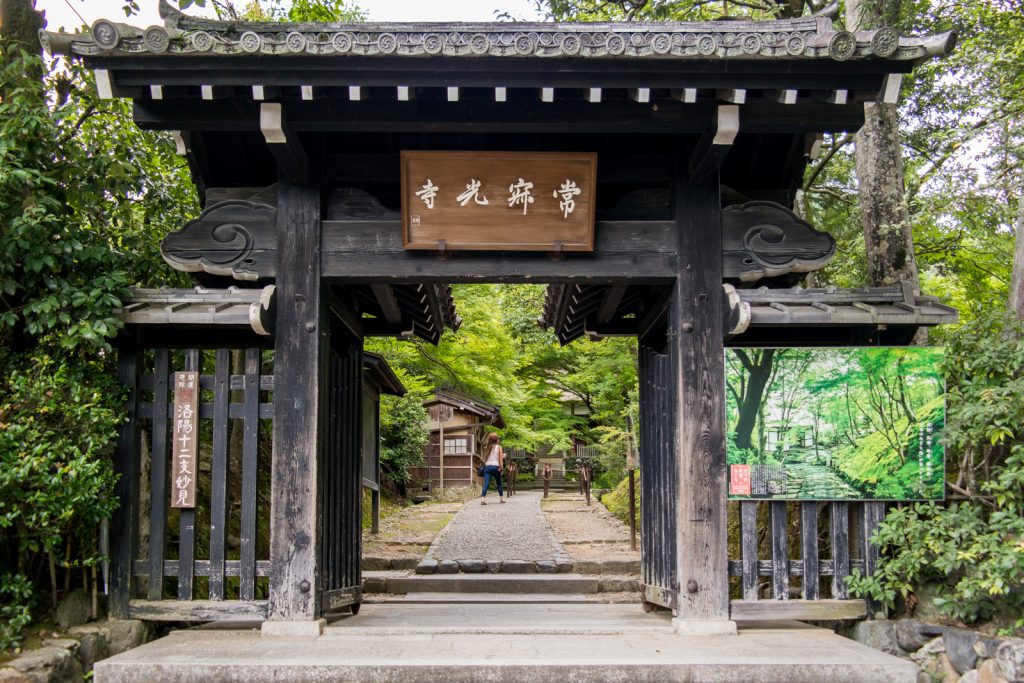 Jojakkoji Temple. I believe there were about five or six major stairways leading to the next area. It was definitely worth it though – the grounds were simply gorgeous and there were a lot less people compared to Tenryuji Temple. It felt much more peaceful walking along their moss gardens without another person in sight.
Lots of evidence of global visitors. Foreign currency left as offerings and the (I think) prayer boards had plenty of signatures from Korea, Europe and Canada. Some left letters, others wishes, others drawings and greetings to future visitors.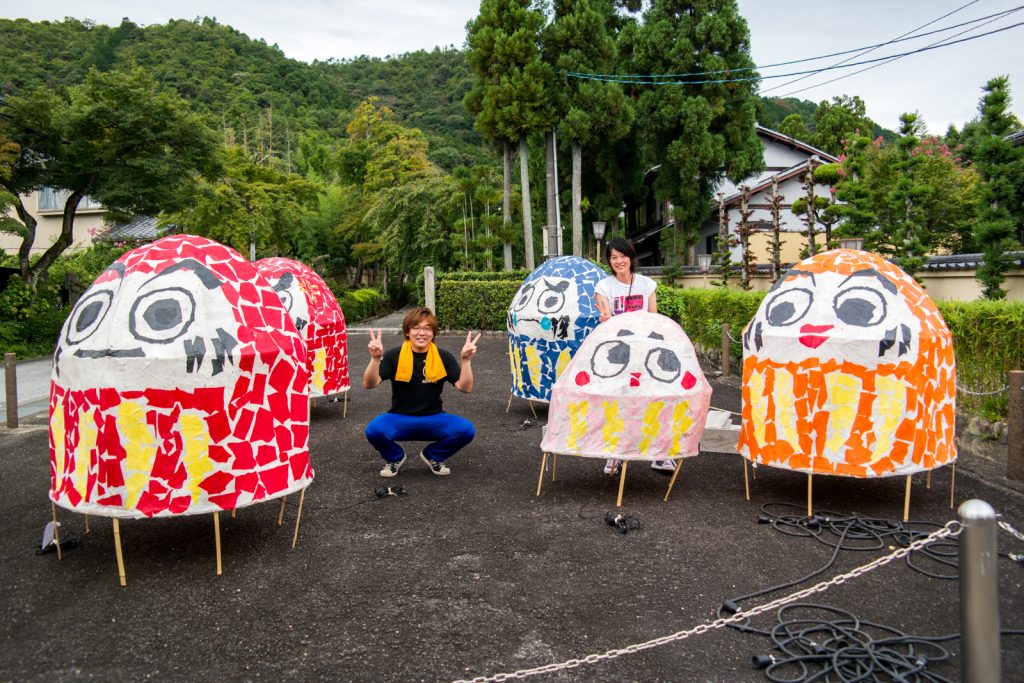 We came across these two who were setting up these cute/strange/odd/interesting structures on an empty lot by the road. They didn't know English and we could barely speak Japanese but we were somehow able to understand that they were setting up for an event the next day. They were quite nice and even rearranged their creations so that we could take photos. I regret not being able to get their names but at least they were happy to let me take a photo of them with their work!
Later on, I was able to piece together (from posters around the area) that it was the 'Sento Kuyo' festival (the thousand candle lights offering) where a lit candle is offered to each of the 8,000 Buddhist images at the nearby Adashino Nenbutsuji Temple. Apparently it's quite a big festival and we saw many other similar works along the way.
Saga-Toriimoto Preserved Street. Most of the buildings here are in the style of the Meiji Period (1868-1912). They're traditional machiya ("town houses") that served as private residences but have since been converted into shops and restaurants.